WHEELED BOARDBAG (3-4 boards)
The Gara Wheeled Travel Boardbag offers the best protection for transit and storage, using high density shock absorbing foam for maximum protection. Save your shoulders for the waves and let the wheels do the work with the Gara all purpose wheeled travel boardbag.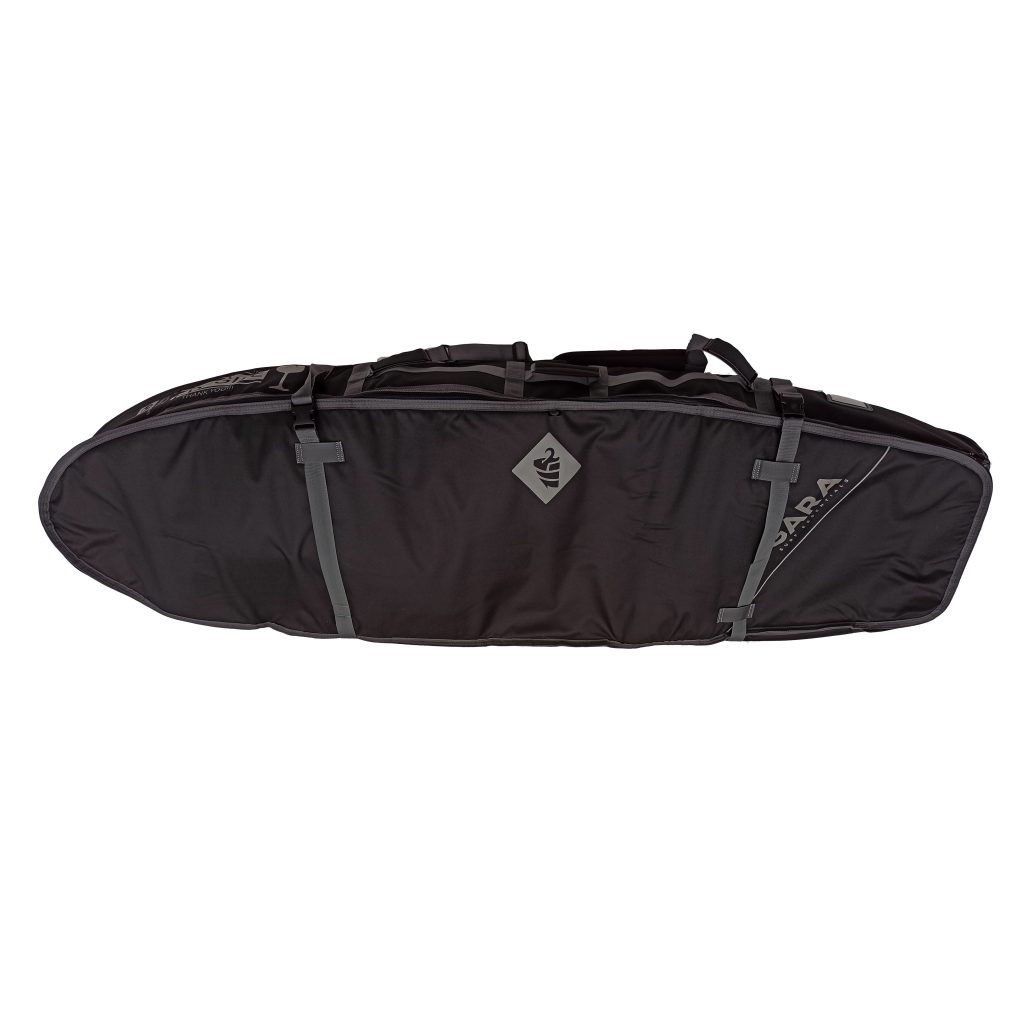 3 layers of protection
Extra Reinforcement
Top Layer: 600D Nylon
2nd Layer: 20mm
shock-absorbing foam
3rd Layer: Tarpee lining
Compression straps
External and internal
Protects boards by minimizing movement inside the cover.
Shoulder strap
20mm padded detachable strap. Stashes into storage pocket.
Heavy duty zippers
Large, lockable zipper heads. Extra security for your boards.
Skid plate
Reinforced fabric skid plate to protect board tails / rails.
Double thick gusset padding
20mm shock absorbing foam. The thickest rail
protection on the market.
Sizes:
6'6" x 23"
7'0" x 23"
7'6" x 24"