Made with high quality materials. Designed to offer extra resistance with good memory and comfort. Tangle free. Top Grip Tape Save detachable tail. Easy to release.
Gara's comp surf leash offers the maximum strength possible with minimal resistance for up to shoulder high surf. This everyday leash will keep your board safely attached with the least drag possible.

We design quality leashes. We manufacture with the latest in design and production technology to offer you the strongest and most trusted leashes. Its ends are designed for a strong and durable connection. The ankles are soft and flexible thanks to its neoprene. Technology to reduce tangles. Short and detachable rail savers. Keep the belt size. Practical and easy to grip handles.
Features
Guide
Sizes avalaible
Colours
Features
Dual 7mm swivels
Fusion bonded joints
Quality urethane cord
Guide
Sizes avalaible
Colours
Strong, flexible, reliable and comfortable.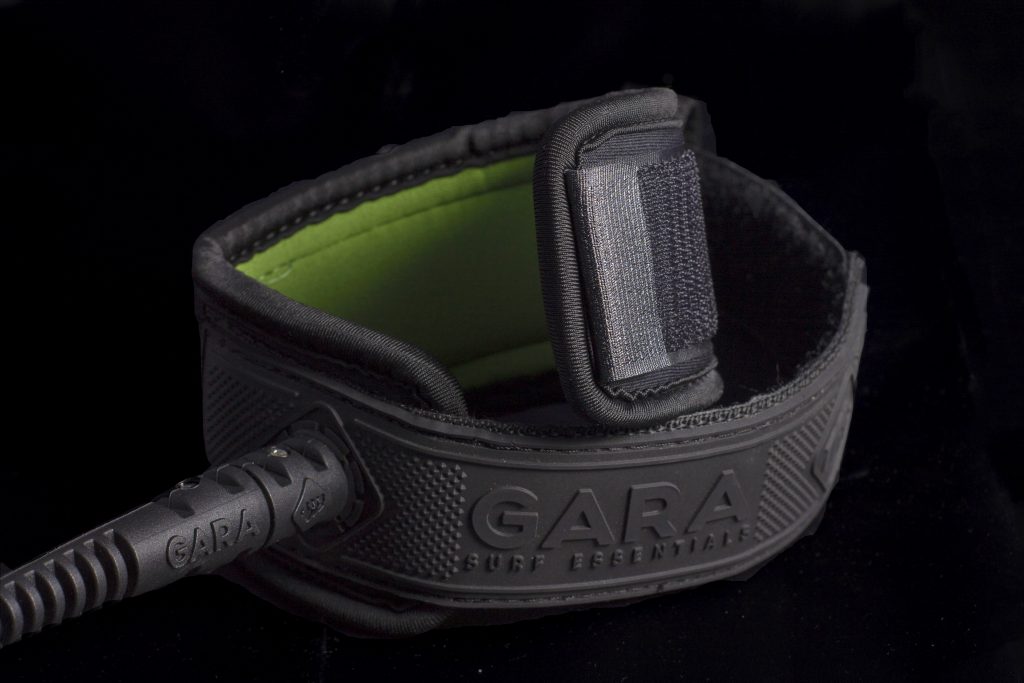 FLEXIBLE AND COMFORTABLE NEOPRENE PAD
New neoprene panel designed to increase comfort.
It easily wraps around your ankle and prevents chafing.
360 degree belt movement.
More comfort and less tangles.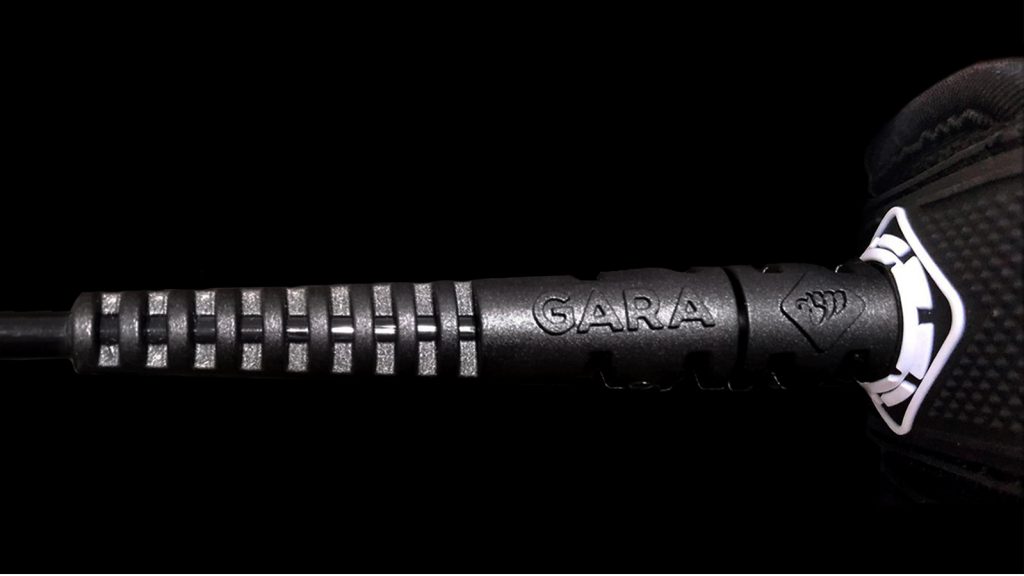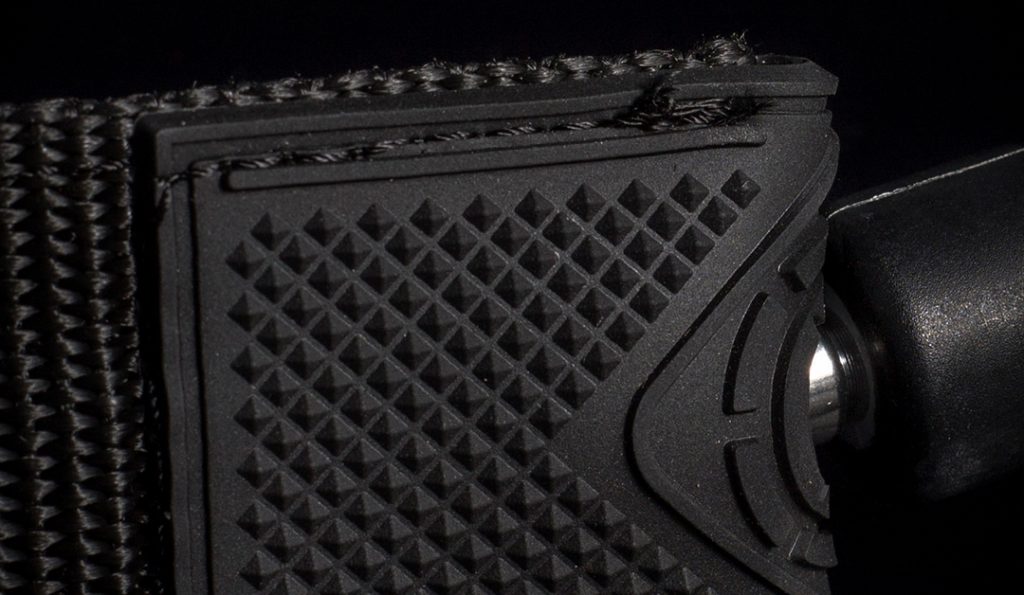 Our rail protection system designed by Gara Surf Essentials, with sewn anchor cord. Protects the rails and easily disassembled.
NEW MATERIAL WITH STRETCHING OF URETANE
Quality urethane developed for greater stretch and wave safety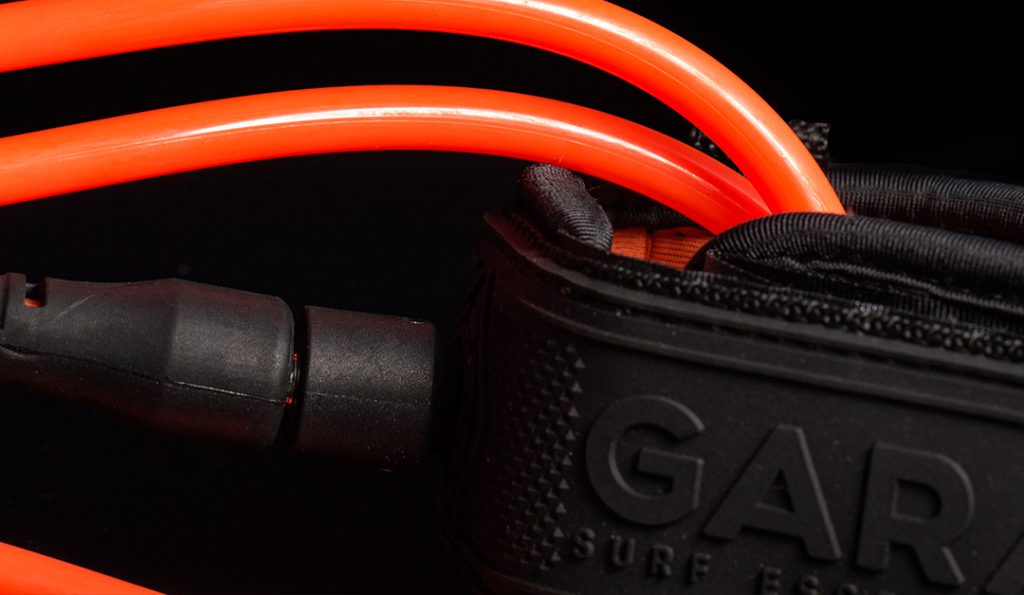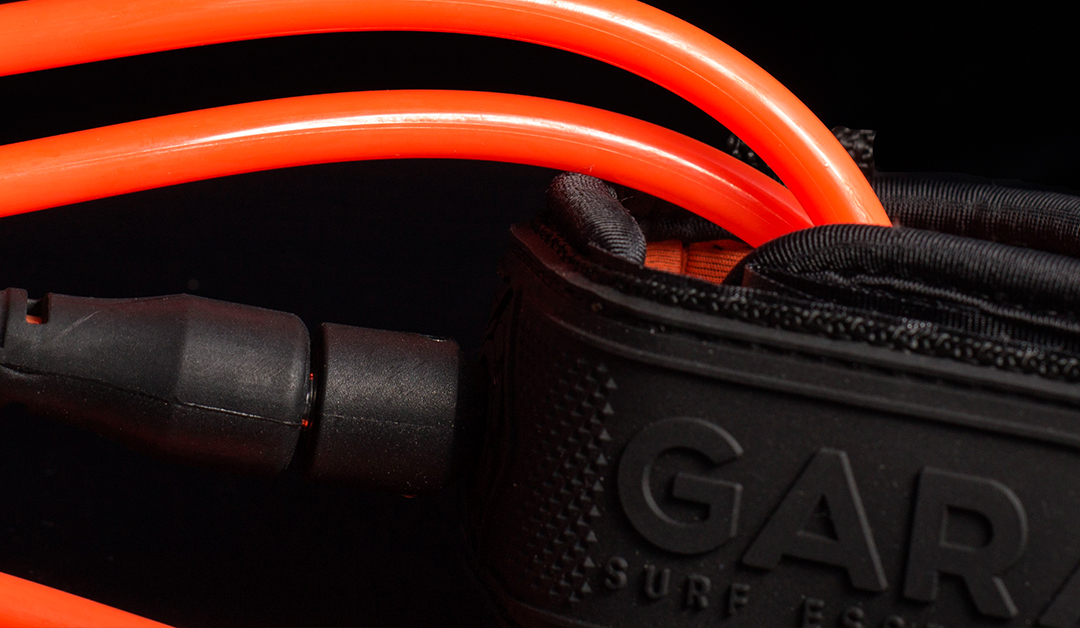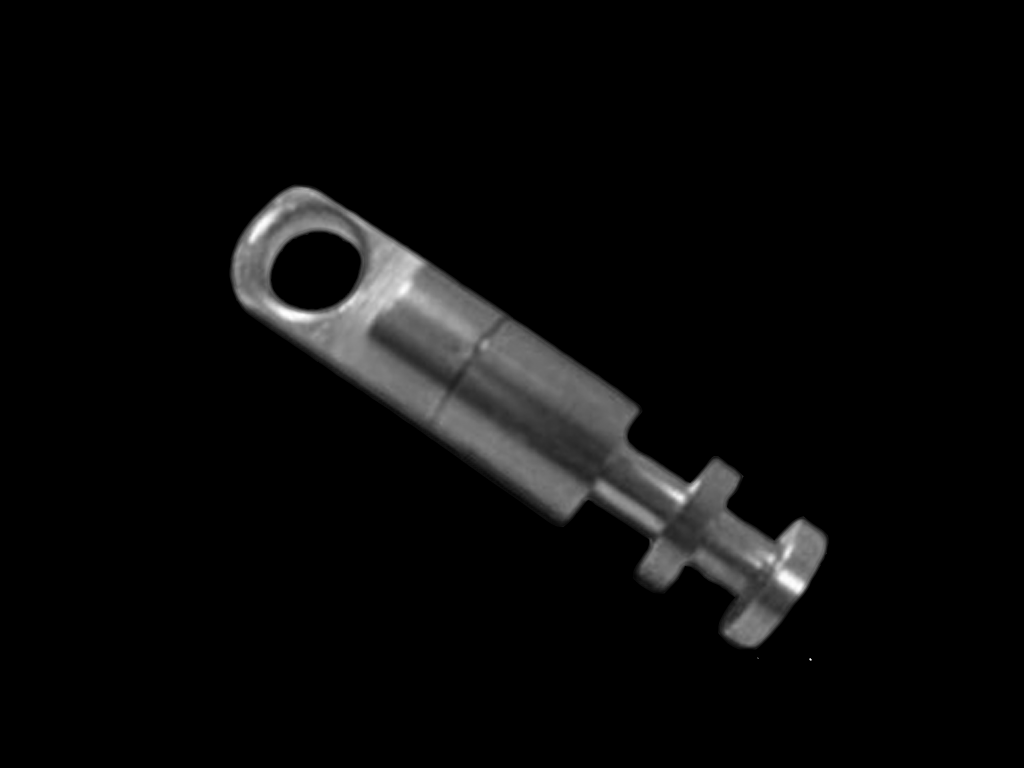 ENCAPSULATED, DUAL ANCHOR & STAINLESS
Stainless, anticorrosive and free spin for tangle free
surf.